ISSUES
Creating a high-end designer retail experience within the existing flagship Selfridges department store.
Choosing beautiful, durable materials that will meet precise aesthetic and architectural requirements of creating an indoor urban marketplace.
Designing a functional space in a high-traffic environment while satisfying the tastes of sophisticated shoppers.
CHALLENGES
Selecting versatile materials that could be used on the floors, walls and ceiling to create a dramatic tunnel entranceway.
Choosing surfaces that offer vibrant colors, unique textures and finishes.
Finding durable, practical design elements that provide the luxury and style necessary for a fashion-forward environment.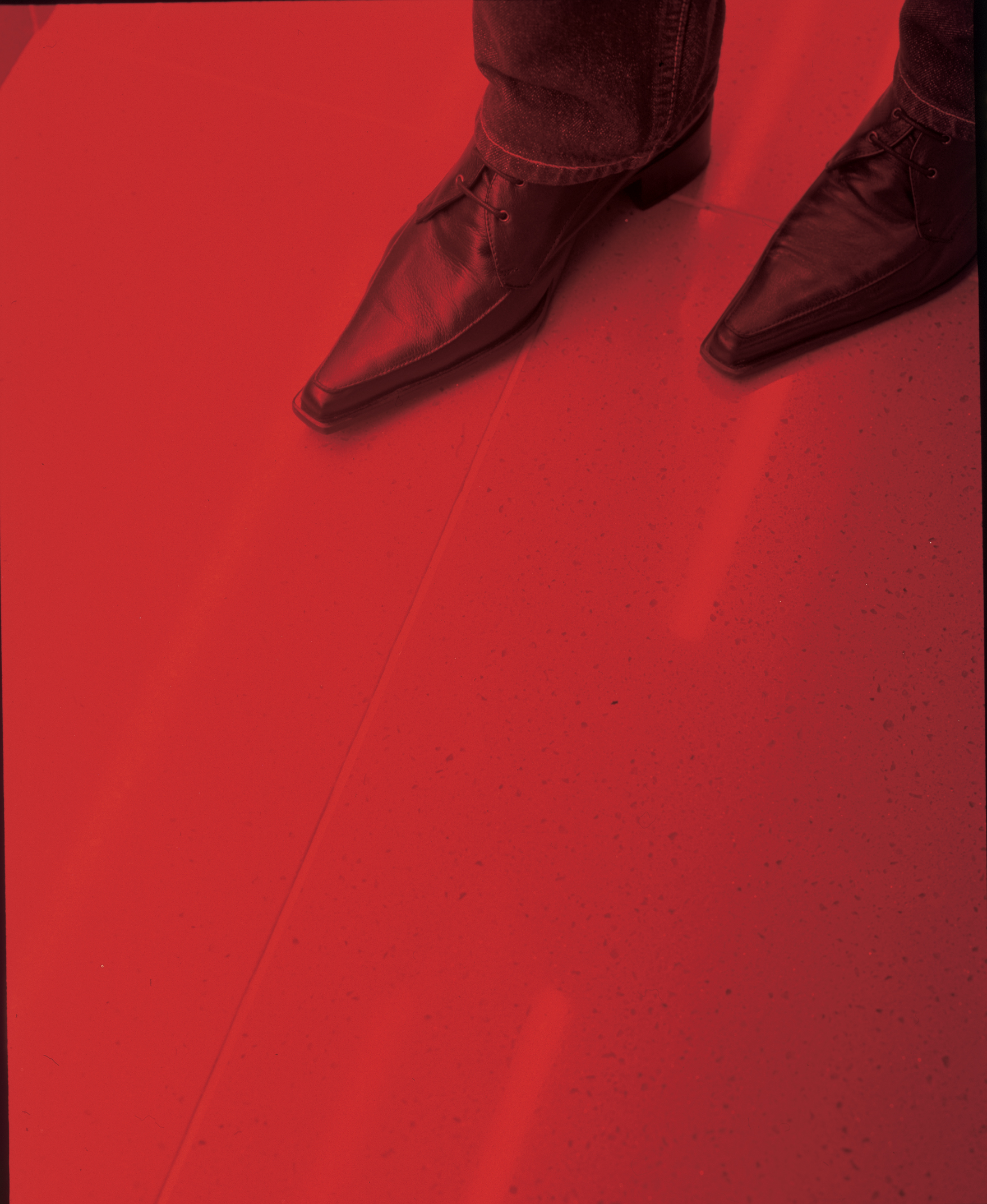 SOLUTIONS
A blend of exceptional strength and brilliant visual attributes, Corian® Quartz met the extreme design specifications of a high-fashion, high-traffic tunnel and walkway.
Stylish Corian® Quartz offered consistent, intense color and high-gloss luster—while its natural quartz crystals added radiance and light play.
Versatile Corian® Quartz captured the attention of upscale customers by creating a vivid, dynamic red entryway—covering the walls, floor and ceiling—of this unique urban market environment
BENEFITS
With distinctive crystals and an extensive color palette, Corian® Quartz provides added depth and reflective qualities enhancing most any high-impact design.
Corian® Quartz resists chips, cracks, scratches and stains and requires no sealants or treatments, offering durability in high-traffic areas as well as low maintenance.
Corian® Quartz is versatile and unique. It can be used as flooring, wall cladding and ceilings, among many other applications, and complements a variety of other design materials.
Project Information:
The Superbrands Department at Selfridges, London, England
David Adjaye, Architect
Color: Corian® Quartz Indus Red